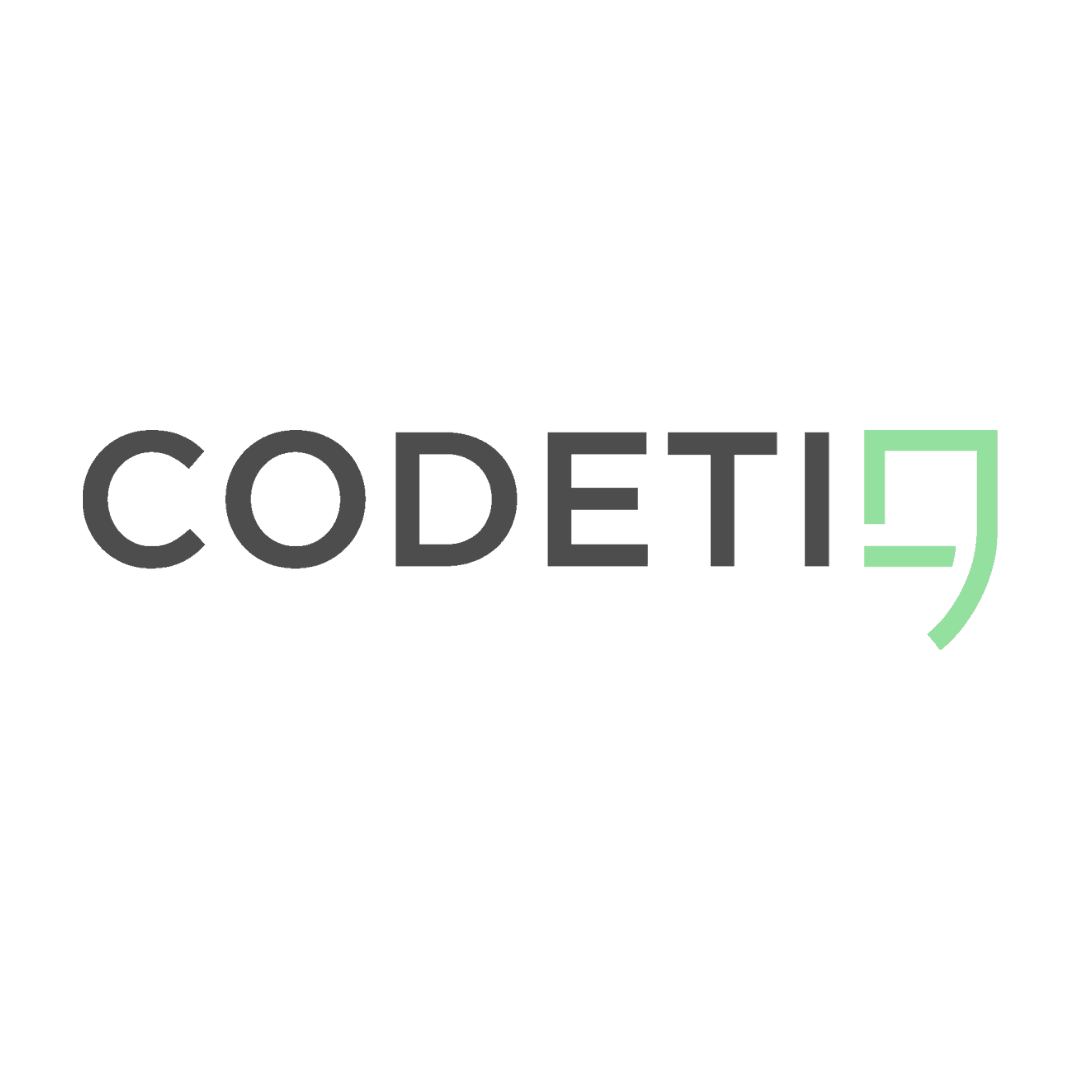 Scrum Master
About the company
CODETIQ is a software engineering company committed to delivering product and process innovations through our acquired expertise combining authentic engineering culture, leadership and permanent knowledge development. CODETIQ is a provider of reliable and innovative IT solutions with a focus on the sustainable energy and renewables sector.
About the job
What this role is about?
As the Scrum Master, you will play a pivotal role in driving the successful application of Scrum methodology to ensure the production of high-quality work. Your expertise as a Scrum Master will involve close collaboration with Product Owners and stakeholders, timeline management, effective problem resolution, and providing coaching and guidance to team members on Agile methodologies. You will be the go-to person for overseeing the Scrum process and ensuring its seamless implementation throughout the project lifecycle.
In this role you will be:
Leading and managing multiple Agile software development projects simultaneously, ensuring timely delivery and adherence to quality standards.
Collaborating closely with cross-functional teams, including developers, designers, testers, and stakeholders, to define project scope, objectives, and deliverables.
Facilitating Agile ceremonies such as daily stand-ups, sprint planning, backlog grooming, and retrospectives, fostering collaboration, transparency, and continuous improvement.
Identifying and proactively address potential risks, issues, and dependencies that may impact project timelines or deliverables.
Monitoring project progress, track key performance indicators, and provide regular status reports to stakeholders, ensuring effective communication and stakeholder engagement.
Fostering a culture of empowerment, accountability, and self-organization within the development teams, supporting their growth and professional development.
Stay updated on the latest Agile methodologies, tools, and best practices, and drive the adoption of Agile principles across the organization.
We are looking for someone who has:
Proven experience as a Scrum Master in software development, with a strong focus on Agile methodologies such as Scrum or Kanban.
Excellent knowledge of software development life cycle (SDLC) processes and best practices.
Strong leadership and team management skills, with the ability to motivate and inspire cross-functional teams.
Exceptional communication and interpersonal skills, with the ability to effectively collaborate with technical and non-technical stakeholders.
Solid understanding of Agile principles, values, and practices, with the ability to tailor them to specific project needs.
Proficient in using Agile project management tools such as JIRA, Trello, or Azure DevOps.
Proactive problem-solving and conflict resolution skills, with the ability to make informed decisions under pressure.
Strong organizational and time management skills, with the ability to prioritize tasks and manage multiple projects simultaneously.
Agile certifications such as Certified Scrum Master (CSM) or PMI Agile Certified Practitioner (PMI-ACP) are a plus.
What we offer:
Attractive benefits and compensation package.
Private medical insurance and 100% paid sick leave.
Employee referral bonuses.
Flexible working hours.
Unlimited remote work.
Self-management & the opportunity to take over responsibility and grow through new challenges.
Continuous education with a personal yearly budget for workshops and conferences.
Occasional travel dependent on business needs.
What you read so far sounds interesting? Let us know, apply, and let's meet!
Benefits found in job post
Medical insurance



Only shortlisted candidates will be contacted.